FOLOOP FOR TOURISM SECTOR
Foloop makes follow-up more effective
in "Travel" Industry
Find out why Foloop increase your Clients with efficient follow up without annyoing them. Mail coupon codes with foloop, Review your Leads at one place, make your employees more effecient and proficient in sales and much more with Foloop.
Increase your team's productivity by optimizing client follow up.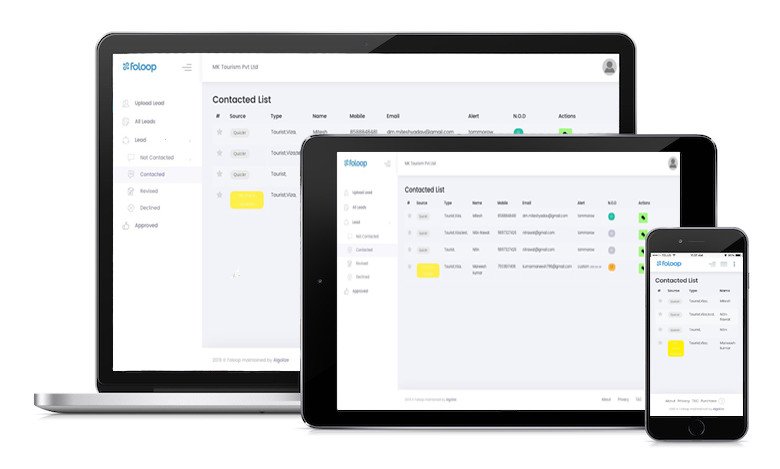 Foloop gives you best Follow Up Sequence for Sales, approach customer like never before, give your sales team an effective mode of follow-up to seal the deal, Manage your team work, Send email alerts to show that you concern for client's time .
Foloop gives a great follow-up experience to us. Now we are able to respond quickly on the email updates recieved by our clients through Foloop brochure. Their autonomous alerts saves lots of time of our staff. Customers love to feel that they are unique, through foloop we will spark some curiosity in them and get their interest.
Unify your executive and boost your business performance
Tourism sector has a positive attitude regarding the implementation of FOLOOP Application in business. Tourism companies are adopting the practice of Foloop as a key strategy in achieving success and gaining competitive advantage. It gives the expected results only if it is implemented strategically and operationally in the companies.
Companies are investing huge amount of funds in adopting new technologies and systems for application and implementation of  Lead Management Application which improves the business performance. Companies also required well trained staff and special team for monitoring and coordinating all activities of Lead Management system.  
The global leader in social
media management
"Beautiful Email"
Customized Email Template.
Foloop provides a well-crafted personalized and beautiful email. This will increase your conversion probability of desired leads.

"Email Alert"
Get Client Update
With Foloop you can get customer updates on the quotation like Call Request, Book Now and Reply.

"Online Documentation uploading"
Recieve Documents
With Foloop client can directly upload their documents, get relief from documents hard copy piling and save enviroment as well.

"Online Storage"
Get Relief from Data Storage
With Foloop you can get unlimited data storage of your business leads. You can access your whole data at one place with filteration.
Ensure productivity with
FOLOOP usage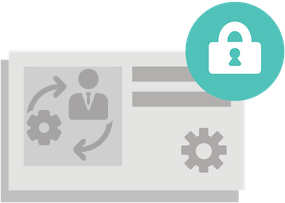 Foloop's security solutions provide a scalable platform to secure your data through encryption, implement secure processes, and We keep all your online activity private.