FOLOOP FOR PRINTING SECTOR
Digital Revolution in "Printing"
Industry through the help of Foloop
Find out why Foloop is beneficiary for your business, save time & do multiple task in single click. Lighten your work load.
Foloop increase your business growth to makes your conversion rate faster.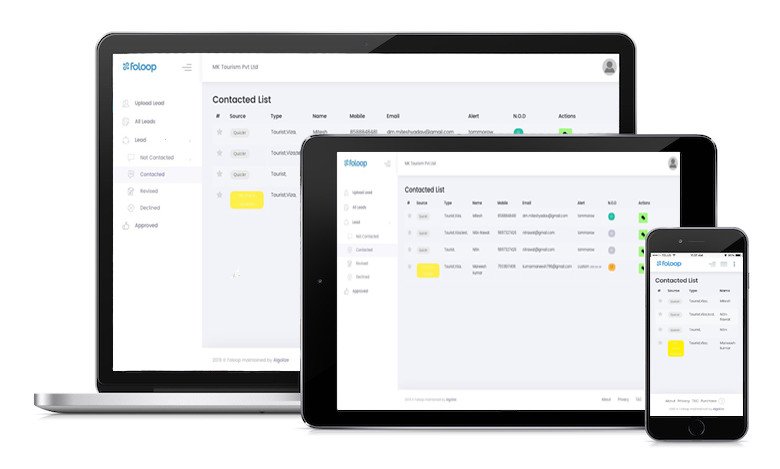 Use a customizable Foloop Application to introduce and keep track of Leads . Sales rep has to be willing to learn and embrace technological changes to fully integrate Foloop application into their daily routine.
I've been selling print for 5 years and since I've discovered FOLOOP, it has never been easier. FOLOOP's fully integrated follow-up application practically runs my business for me.
Unify your executive and boost your business performance.
Printing sector has a positive attitude regarding the implementation of FOLOOP Applicationin business. Tourism companies are adopting the practice of Foloop as a key strategy in achieving success and gaining competitive advantage. It gives the expected results only if it is implemented strategically and operationally in the companies.
Companies are investing huge amount of fund in adopting new technologies and system for application and implementation of   Lead Management Application which improves the business performance. Companies also required well trained staff and special team for monitoring and coordinating all activities of Lead Management system.  
BENEFITS OF FOLOOP FOR THE
PRINTING BUSINESSES
"Beautiful Email"
Customized Email Template.
Foloop provides a well-crafted personalized and beautiful email. This will not only increase your conversion probability of desired leads.

"Email Alert"
Get Client Update
With Foloop you can get customer updates on the quotation like Call Request, Book Now and Reply.

"Online Documentation uploading"
Recieve Documents
With Foloop client can directly upload their document, get relief from documents hard copy pieling and save enviroment as well.

"Online Storage"
Get Relief from Data Storage
With Foloop you can get unlimited data storage of your business leads. You can access your whole data at one place with filteration.
Ensure productivity with
FOLOOP usage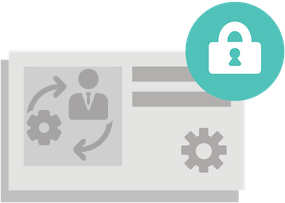 Foloop's security solutions provide a scalable platform to secure your data through encryption, implement secure processes, and We keep all your online activity private.