An Awesome way to do Follow up is
Foloop
Get the maximum conversion for maximum profit!
Foloop helps you do more with your Leads Management
and saves your time.
Know how Foloop makes your follow-up easier by giving you a better
way of management.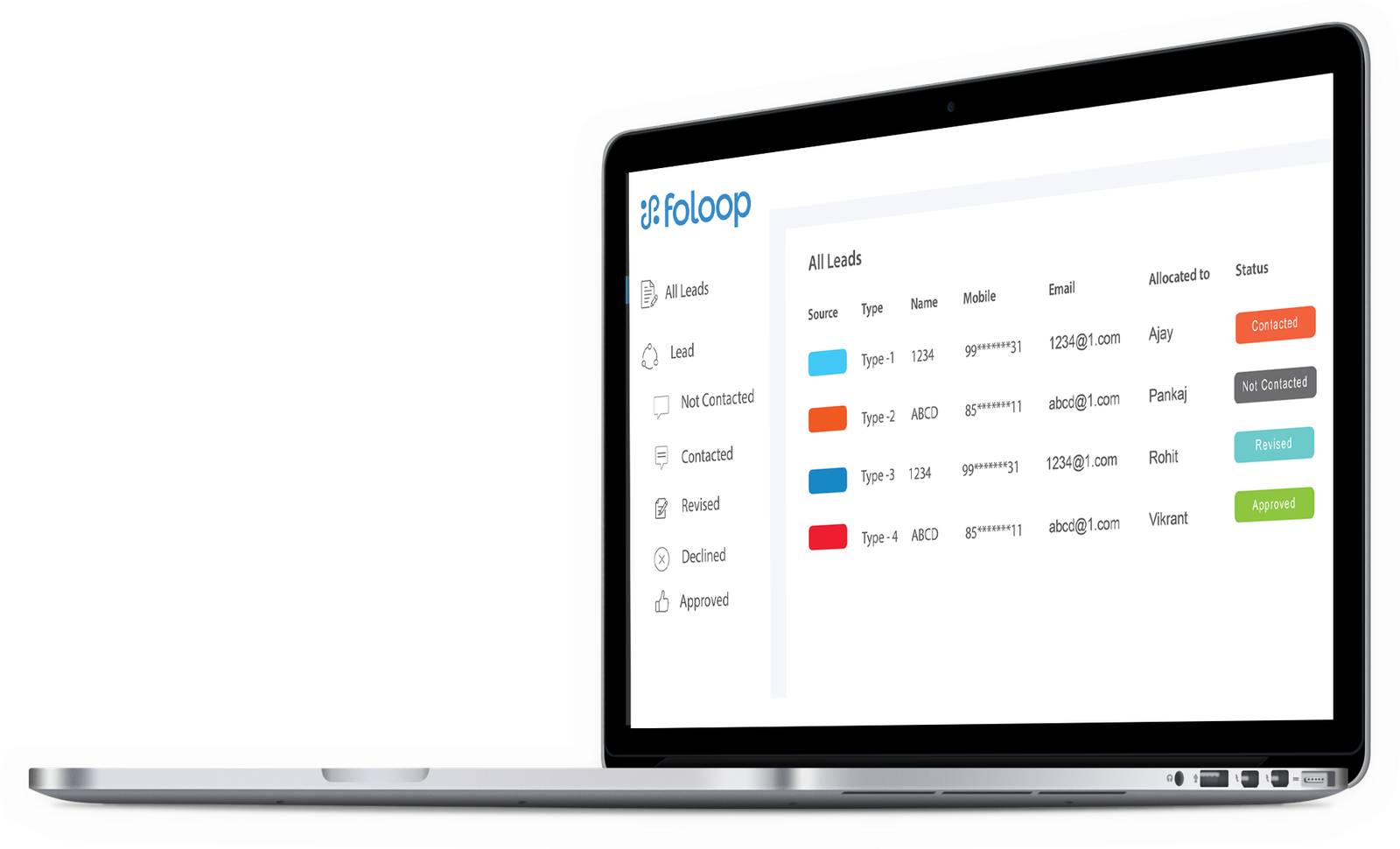 Assemble your Business leads in a
Better Way
Always be attentive regarding updates of your Leads, Foloop helps you to get in touch with
Your Clients.
Why Foloop?
Measure your Leads Performance
with ease
Without any difficulty get to know your daily performance automatically with Foloop, it directly measure the amount of return on a
Particular Investment.
Know More about ROI
Conversion
only matter
Find and filter how many leads convert, Missed, and Decline each and every single detail with the reason of decline and missed
With their Sources.
Learn More about Conversion